WindowsGSM Desktop
Install WindowsGSM Desktop - the easiest way to deploy game servers.
Download WindowsGSM Desktop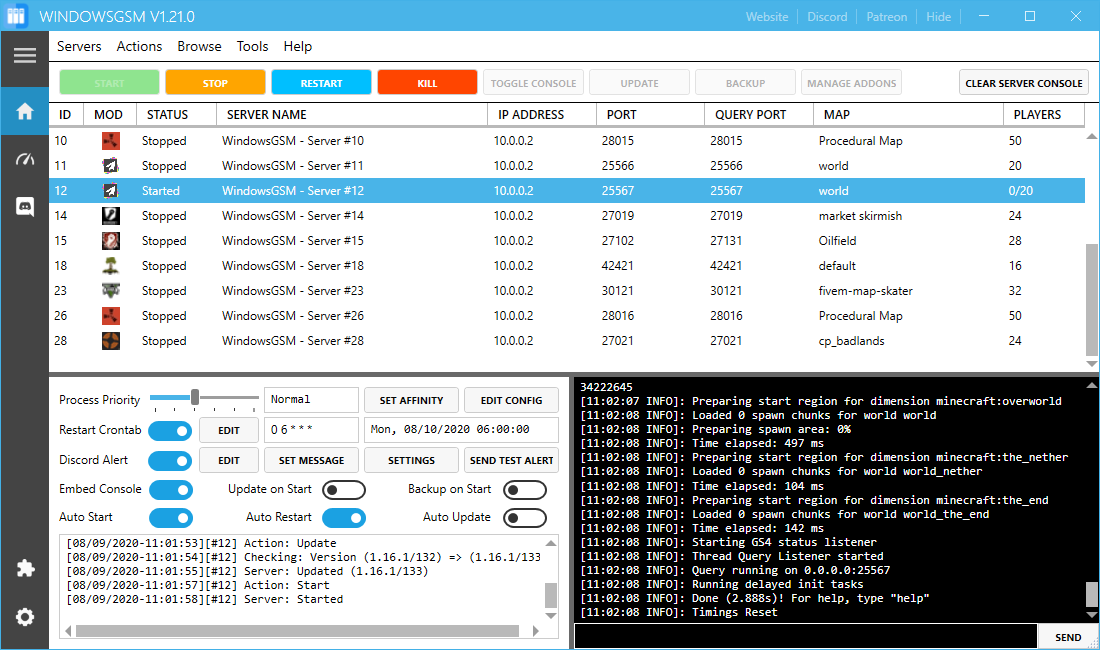 Create your game server with WindowsGSM.
🎲 A powerful tool to manage game servers. Equipped with a GUI for server admins to install, import, start, stop, restart, update, and automate multiple servers with a push of a button.
Dashboard
Easily view the statistics information of your servers!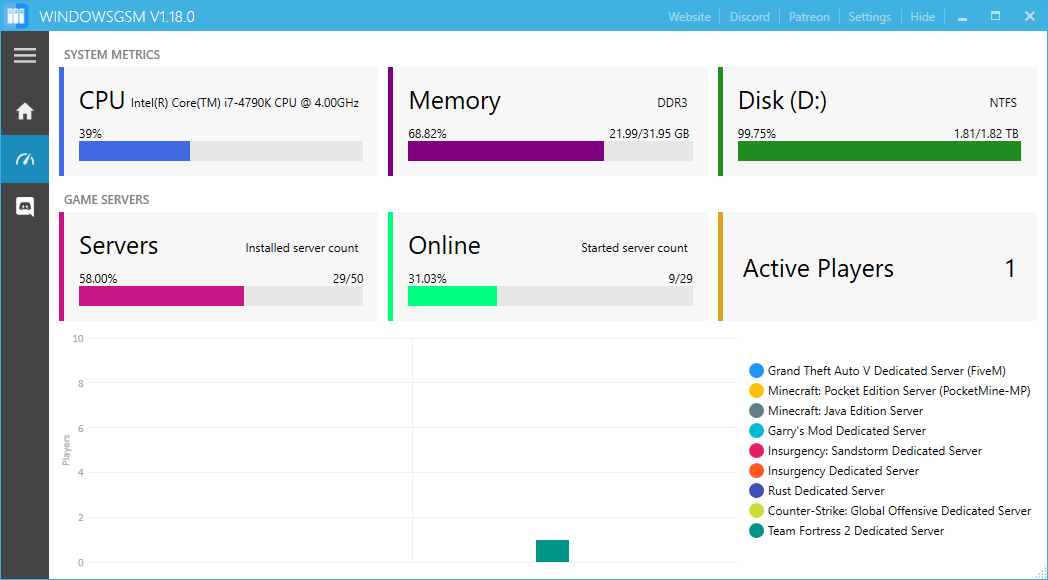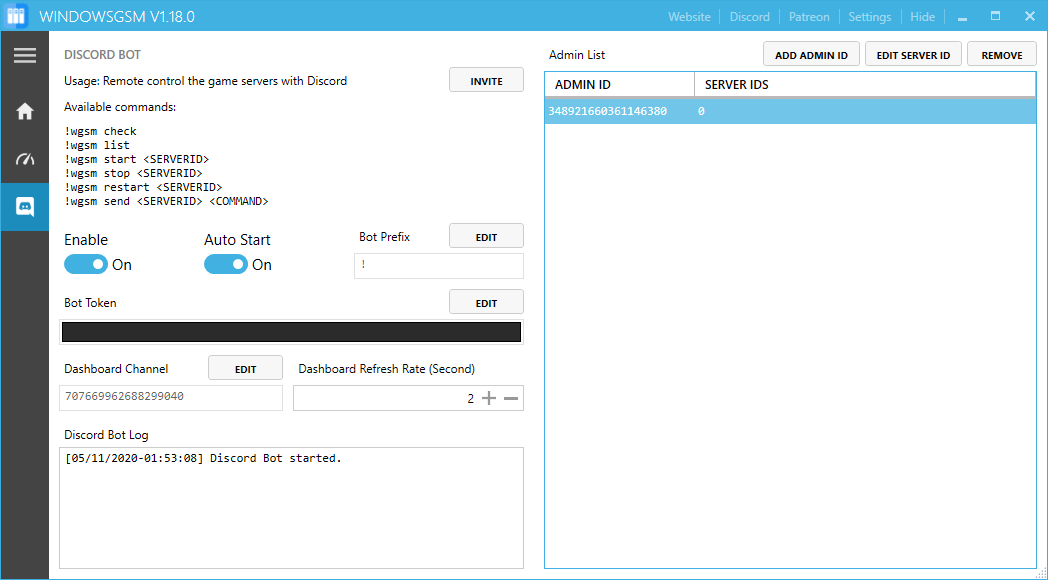 Discord Bot Remote Control
Effortlessly remote control your game servers with Discord!
WindowsGSM Plugins
Allow support more game servers by installing plugins!